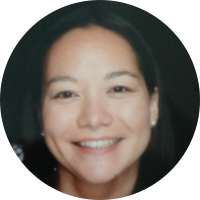 Naomi Bolton, Marketing Consultant, Founder
My background in marketing started 20 years ago, as a temporary Business Development Co-ordinator at HSBC in Southampton, England. Several contract renewals later, the time eventually came to head off to University, to study for a BSc in International Hospitality & Tourism Management, focusing on marketing whenever possible.  As a new graduate in 2004, I joined K West Hotel & Spa in London as Sales & Marketing Co-ordinator, a position which grew and evolved into "Internet, Marketing & eCommerce Executive" as the technology surrounding accommodation sales channels advanced rapidly. Late in 2006 I emigrated to New Zealand and was able to perform much of my role remotely, from my home on Waiheke Island, near Auckland. Soon after that, I was also contracted by sister property Royal Lancaster Hotel.
In 2012 the opportunity arose to join Expedia as an Associate Market Manager. Having worked for the previous 8 years with the company from a London hotel partner perspective, I jumped at the chance to help grow their presence in what was then a very young market for OTAs. While working in this role, I met accommodation providers all over New Zealand, from backpackers to luxury lodges, campsites to large corporate hotels. It quickly became apparent that many operators would benefit greatly from some extra help with marketing their properties.
Fast forward a few years and starting a family meant that I wanted to start remotely working from home again. TRM NZ was born in 2018 and while I still specialise in the accommodation sector, clients so far have also included tour operators, wastewater systems, non-profit organisations and a tourism destination.